09 Jun

It's Dads Turn to Feel Special…7 Great Gift Ideas He Will Love!

Sunday, June 21st is Father's Day and it's Dad's turn to feel the love. Have you thought about gifts? I know how busy many of us are at the moment, juggling multiple hats, so I wanted to help you out with a few ideas!

These are all local based businesses offering amazing products and services…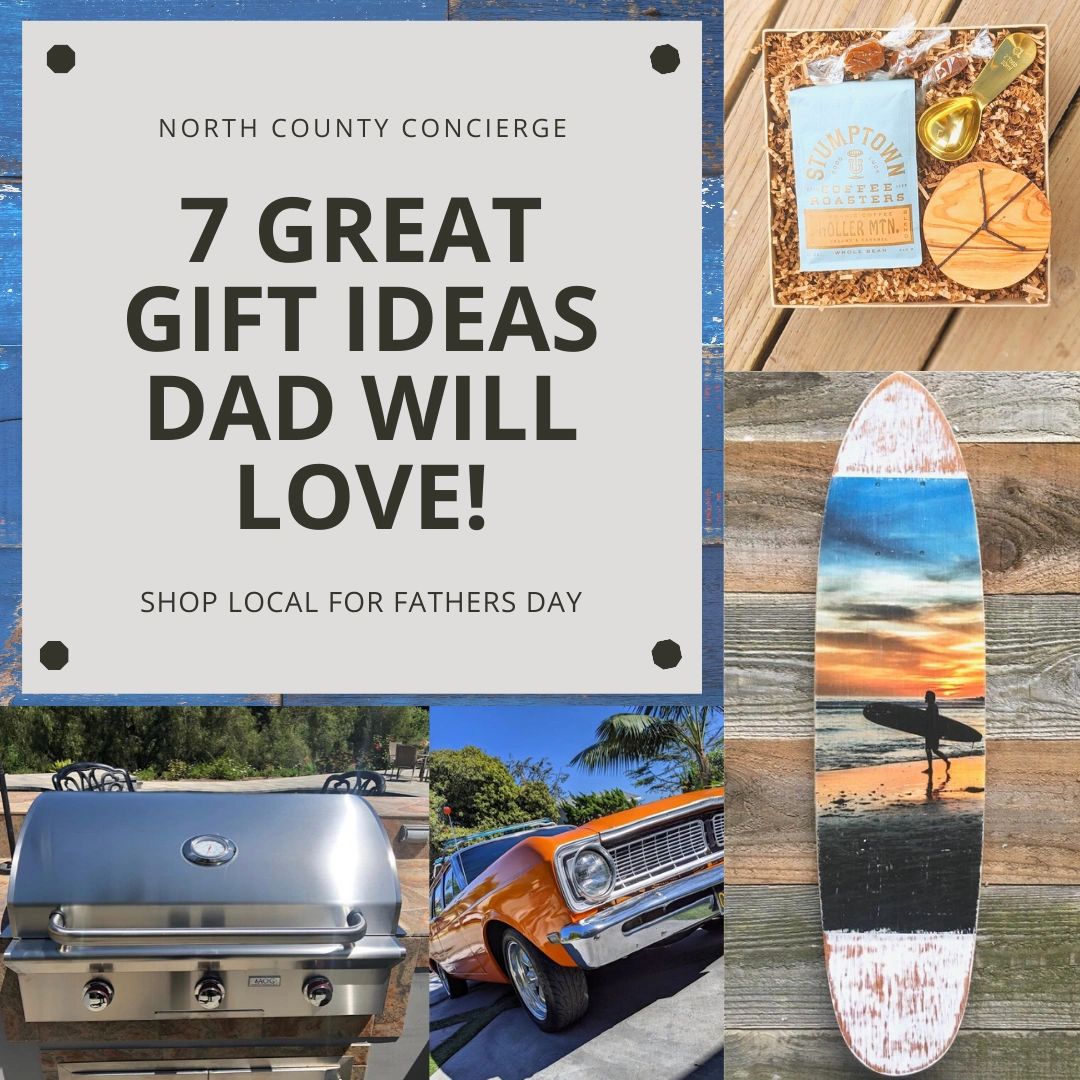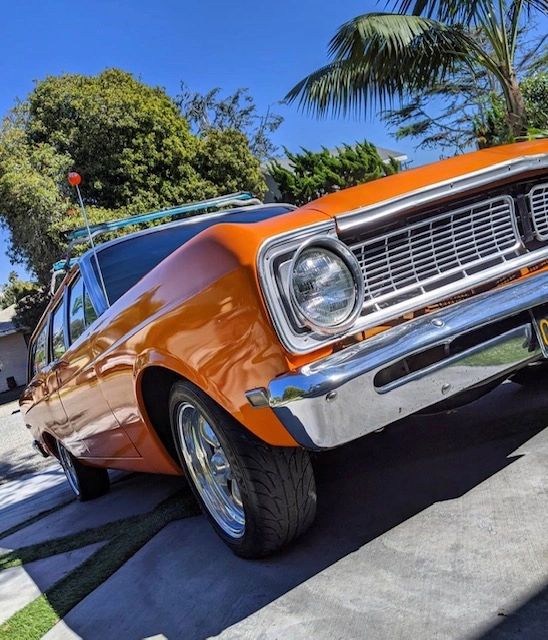 Is Dad a car lover who likes to keep his ride sparkling clean? If so, how about treating him (or should I say his car) to some tender loving care without him having to leave the house! Left Coast Mobile Detailing in Oceanside, serves the North County area and their "Welcome to California" package starts at just $60-$80. Check out Left Coast Mobile Detailing for a full list of services. Gift certificates are available.
If Dad has a sweet tooth, you should definitely consider paying a visit to Uncle Biff's Killer Cookies in Solana Beach!  They have special "Chip Shots" available to purchase for Father's Day, as well as a variety of cookie gift tins, cookie dough and even jumbo 2-pound cookie cakes! Big enough for Dad and to feed the whole family!  Delicious yumminess!
Hope and Grace Gifting, a local Oceanside company, creates beautiful custom gift boxes for those Dads who love the good things in life! Check out their Father's Day or Coffee Lover's gift box for some luxury treats to show Dad how special he is! You can also create your own individual gift box and thoughtfully pick out the items you think he will love! Free delivery available to North County San Diego.
For a beautiful, unique gift with a beachy vibe, take a peek at Pixel on Wood and peruse the artwork on display by Encinitas photographer, Vincent Darmohuodo. His photographs are transferred onto reclaimed wood, creating handmade and original pieces of art.  They are wonderful and I guarantee you will struggle to only choose one piece!
If you want to pick up a rad T-shirt or hat for Dad, then Pacific Coast Apparel has a great collection of clothes featuring some of California's most iconic coastal enclaves. They design and print everything right here in Encinitas! You may have seen locals wearing T-shirts or hats sporting some of their iconic designs such as the Surf and Skate Bears. While you shop for Dad, you might want to order something for yourself at the same time. I love their trucker hats!
Grill season is here and we all know Dad likes to grill. (I'm all for it if it means I don't have to cook!!) How about getting the barbecue cleaned for him? Check out Bar-B-Clean to arrange an on-site thorough makeover of your grill. Apparently if you haven't had your barbecue cleaned in the last 6 months, there's a good chance that rats, mice or other rodents have lived, snacked or left droppings inside! Gross!!
They will come out and do a thorough clean of the interior and exterior of the grill as well as cleaning and checking the burners and igniter to make sure everything is working properly.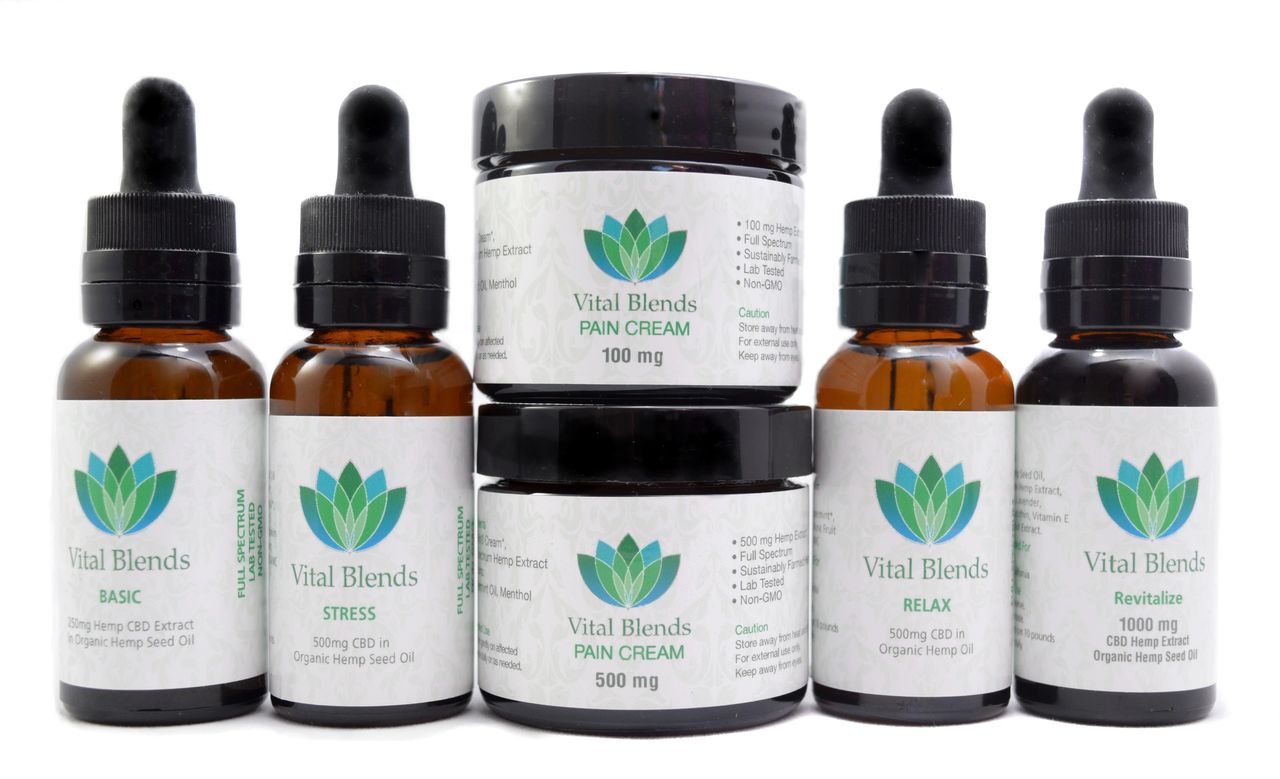 For some amazing CBD products for Dad, check out what's on offer from Vital Blends.
This locally owned company offers premium, full spectrum CBD topicals and tinctures that are formulated to help pain due to inflammation and promote better wellness. These products are safe, effective, affordable and serve those who seek a more holistic approach.  I love their awesome topical pain cream, it works wonders!
---
Finally, if you know any Dads that are struggling to maintain a balanced work and home life, please tell them about North County Concierge! Busy (often single) Dads with full work schedules love our services and they are usually master delegators!
We can help them with all those tasks they just don't have time for, including:
Vendor research and management – We can be there while the work is carried out!
Errand running – buying gifts, returns, dry cleaners, FedEx,etc.
Household tasks – organizing, laundry, scheduling appointments, mail management, etc.
Grocery shopping – including put-away and meal prep
Vehicle services – We can take their car in for inspections, repairs, or just a wash while they are working.
We have a variety of memberships and packages available to suit all budgets and needs and our Summer Special is coming soon…stay tuned!
I hope these ideas provide a little inspiration. You can spoil Dad and support some of our local North County business owners at the same time!
I wish you all continued health and Happy Father's Day to all the Dads!