02 May

Shop LOCAL for Mother's Day…7 Great Gift Ideas Mom Will Love!

This is your friendly reminder that Mother's Day is just around the corner on Sunday, May 10th!  FYI Dads… your kids will not be bringing home cute handmade gifts from school this year!!

I've reached out to some of my favorite local businesses to see what they have happening for Mother's Day, here are my top seven…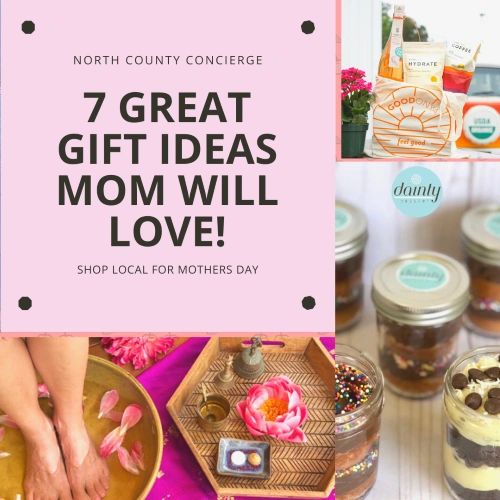 Beachy Toes in Leucadia are sending out Mani/Pedi To Go Kits!! Priced at $35, they include everything you need for a luxurious at-home treatment.
•Mini Zoya polish •Mini Zoya polish remover •Nail file, nail clipper, buffer, polish removing pad and orange wood stick •Tea tree epsom salt soak •Organic brown sugar scrub with essential oils •Organic coconut oil •A lemon to slice up and soak in for the ultimate Beachy Toes experience
Shipping or curbside pick up available. Call 858-793-7800 or email: beachytoes@aol.com
Lemongrass Salon & Spa – This gem is located in downtown Encinitas and is an Aveda Salon and Spa specializing in a holistic approach to hair, skin and body care.
They have an array of services available including specialities like the Thai Yoga or HydroTherm Massages and the Crystal Portal Experience, which incorporates a Crystal Light Healing Bed with an Amethyst Bio-mat to balance your chakras and reduce inflammation! Gift cards for future treatments can be purchased on their website at www.lemongrasscenter.com and they will be emailed to you.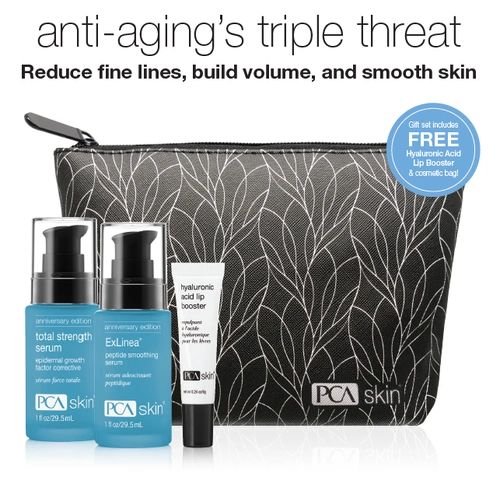 Caroline Menard with Infinite Skin is an Encinitas-based skincare practice serving the community for over 18 years. She currently has a Mother's Day Gift Set available with a saving of $45 off retail. The Anti-Aging Triple Threat Skincare Set, comes with two serums and a free hyaluronic acid lip boosting treatment, all from the reputable clinical skincare company PCASKin.
Check out her online store for 15% off all other products and FREE shipping until June 1st!
Caroline is an amazing esthetician; consider a visit to her studio at Sola Salons, Encinitas once restrictions are lifted!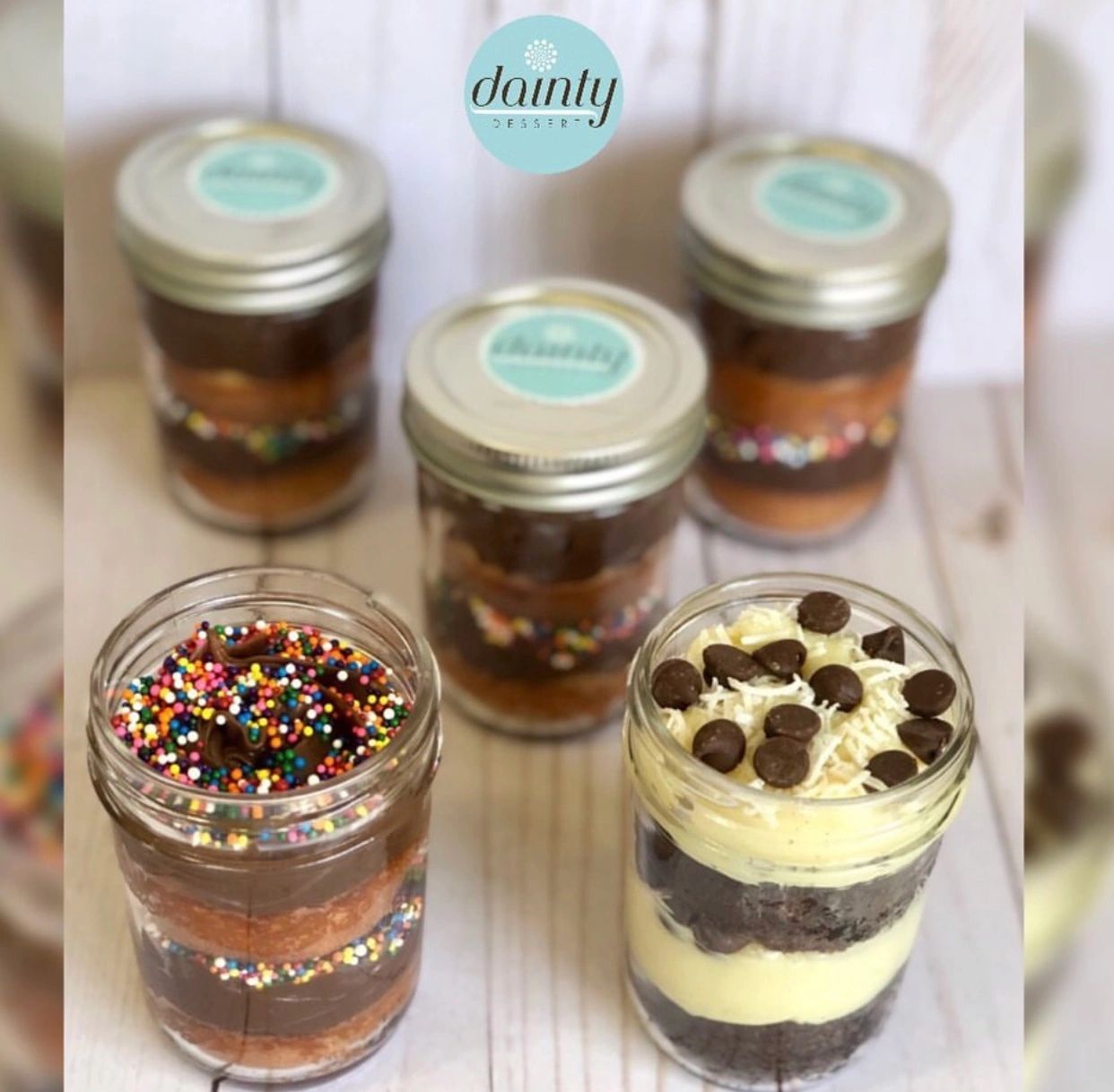 If Mom loves sweet treats, check out these cute dessert jars from Dainty Dessert in Encinitas. They create beautiful Brazilian sweets at an affordable price!
These Dainty Jars are available in 2 flavors – Birthday Blast (Vanilla Cake/Chocolate Brigadeiro/Rainbow Sprinkles) or Chocolate Snowflakes (Chocolate Cake/Coconut Brigadeiro/Choc Chips/Coconut Flakes).
Jars are $10 each and available for curbside pick-up or delivery (Free local delivery on 3 or more). To order text: 619-581-9289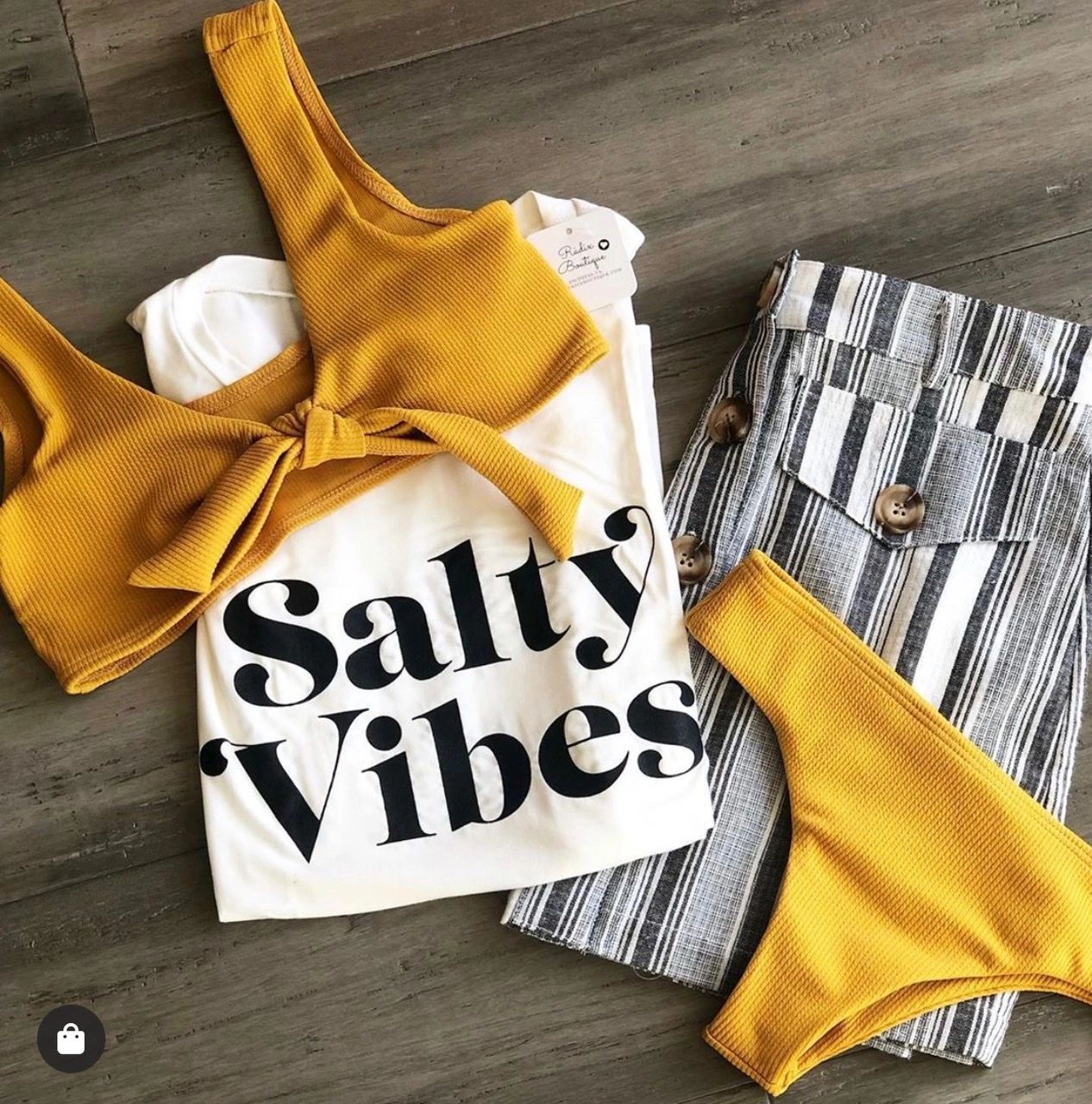 Radix Boutique in Encinitas currently has 30% off storewide! Let Mom (online) shop until she drops at www.radixboutique.com and she will be spoiled for choice – adorable, boho chic apparel at affordable prices!
The owner will do free doorstep delivery to locals (just leave a note at checkout with your cell #).  Gift cards can be ordered online and delivered or sent digitally.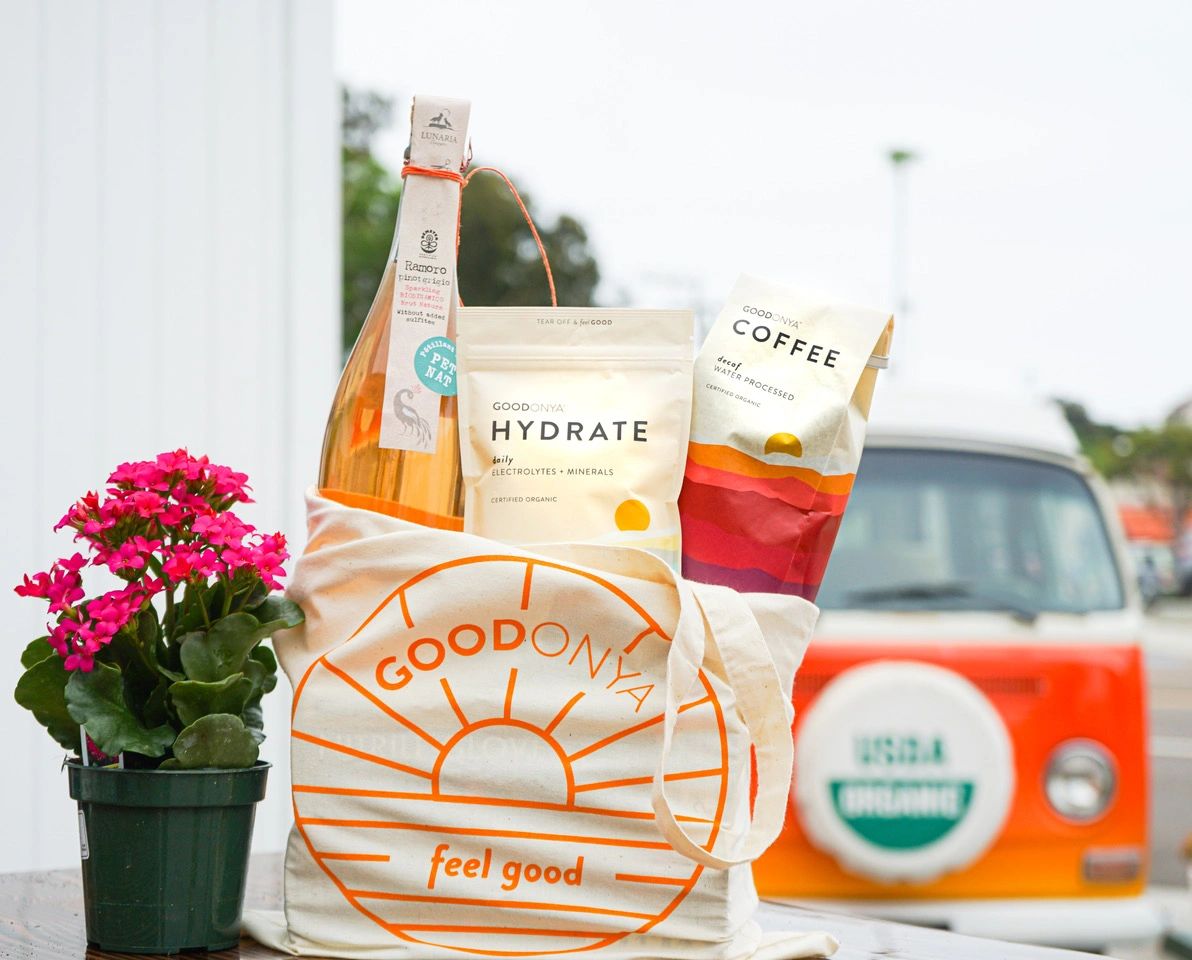 GOODONYA Organic are offering a perfect Mother's Day Package! Their "Drink Survival Kit" contains Organic Coffee, GOODONYA Hydrate (containing 80+ minerals and essential electrolytes) and Biodynamic Sparkling Pinot Grigio – it's a winner for most Moms!
Only $50 (normally $82) Items are packed in a GOODONYA Organic Tote –  orders can placed at: https://goodonyaorganic.com/restaurant/
Floral Palette, Rancho Santa Fe has beautiful flower arrangements starting at $65 and Gift Sets starting at $50.  Check out their Quarantine Survival Kit for some special treats for Mom!!
Shipping or curbside pickup available. They are also offering Face-time shopping experiences – virtually walk through the store and shop as if you were there! Visit: https://www.floralpalette.com/
I hope these give you some easy click and shop options. You can be proud that you're making Mom happy AND, supporting a few of our local small business owners!
Finally, what can North County Concierge do for you in the coming weeks? Are you struggling to maintain a balanced work and home life, especially now, when you may have added homeschool teacher to your repertoire?!!
If you or anyone you know could use a helping hand with essential errands, grocery shopping or virtual assistance, we are available and taking bookings for May. Our Spring Special has been extended for purchase through the end of May (4 hours for $149). Drop us a line and let us know if you need more info!
Stay safe and healthy friends and Happy Mothers Day!