09 Sep

Create an Organized Homework Station in 4 Easy Steps

It's that time of year when the relaxation of summer gives way to the hustle and bustle of the school routine. One way to feel like you're on top of all the demands of school is to get organized at home. A great place to start is to make sure your kids have a spot to study and do homework with all the supplies they need readily available.

Here are four steps to help you create an organized homework station in no time!

STEP 1 | Assess your needs.

It's tempting to immediately head to the store for all the fun organizing supplies, but we recommend first taking time to determine what you actually need. Do your kids need separate areas to work or can everyone do homework in the same spot?

Consider the types of supplies your kids use. For example, young children probably need crayons or markers while middle and high schoolers typically don't. If you think about what you need beforehand, you'll avoid buying things that will only take up more space.

STEP 2 | Take stock of what you have and the space available.

Similar to step one, it's helpful to look at what you already have on hand in terms of supplies.  You also need to assess the space where you want to set up your homework station. If you're going to be using the dining room table, you'll want to be able to easily move supplies at dinner time so you might try a portable cart or caddy. If you have a desk where the kids will study, you can set up more permanent options. If space is limited, be sure to take measurements before purchasing any organizing product.

STEP 3 | Purchase supplies and set up your homework station.

Now for the fun part… take your list and head to the store. Once you've got your supplies, it's time to create an organized homework station that's going to set you on the right track for a successful school year. No more hunting for pencils every afternoon!

These are a few of our favorite items from The Container Store.  They offer a starter kit with the rolling cart that will set you up with all the correct size inserts to make the setup process even easier. If you have limited desk space, you can also add easy to mount organizers like these to your wall.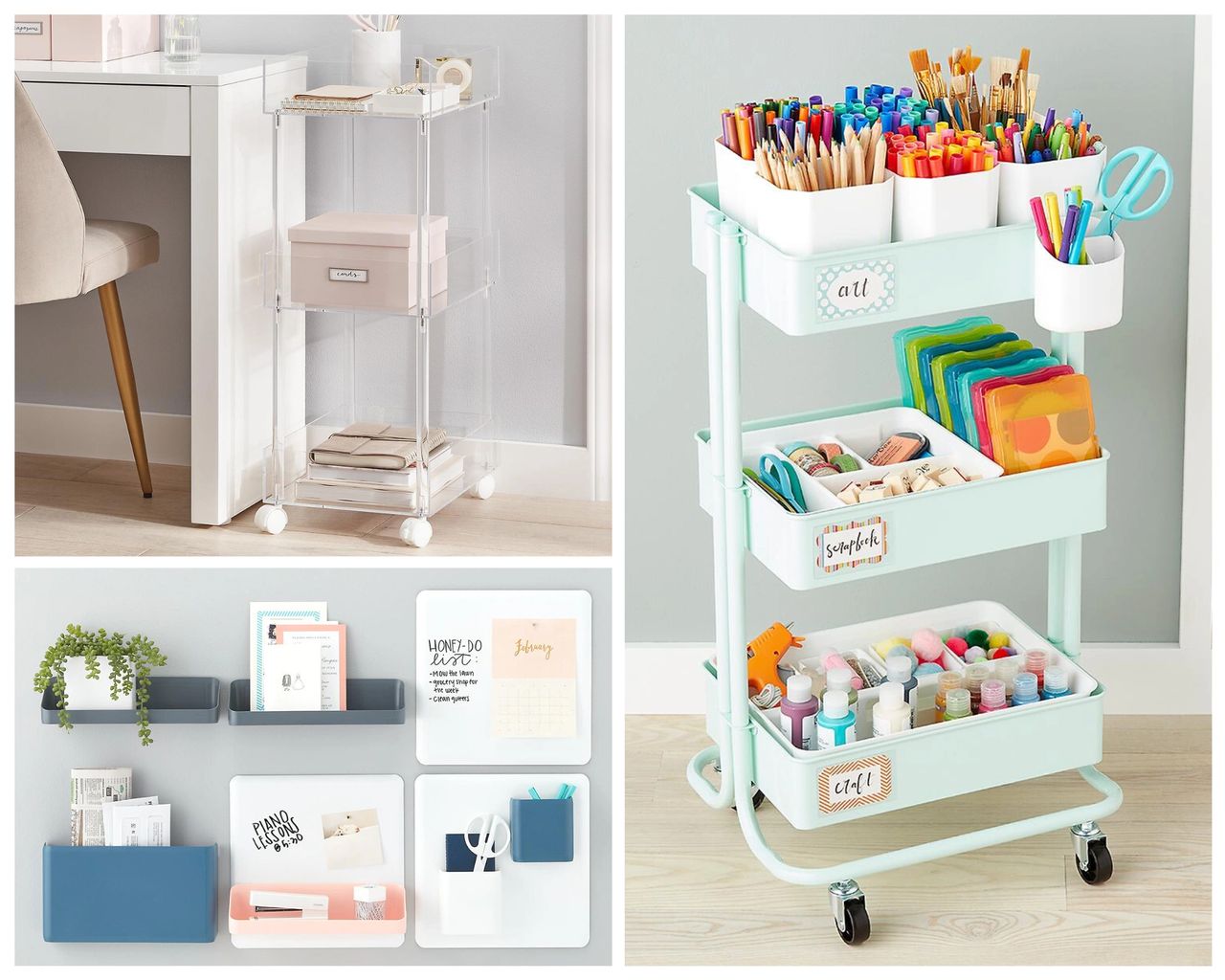 Another tip is to keep a folder or basket handy for papers that come home. Even better have one to collect papers and another to put signed forms so your kids know where to find them.
NOTE: If you're feeling overwhelmed by steps one to three, consider outsourcing this project to a professional organizer. At North County Concierge, we love to organize your spaces so you have more time and freedom to do the things you want to do!
STEP 4 | Establish a clean-up system for the homework station.
Nothing will rain on your homework parade faster than a space that's constantly in disarray. This is extra important if the homework station is in a multi-use spot like the dining table or kitchen island. Get your kids in the habit of picking up and organizing their supplies right from the start and you'll save yourself a lot of trouble down the road. Having storage items labeled will make this process much easier for them!
Follow these four easy steps and you'll have the organized homework station you've always wanted!