14 Jan

Our Top 10 Requested Services

Happy New Year!

I hope you enjoyed the holidays and managed to kick back and spend quality time with your loved ones. I think we are all happy to wave goodbye to 2020 and hope for better things this year!

I thought I would start off the year with an overview of our Top 10 Requested Services in 2020.  Some of our clients work with us on a project basis, particularly for organizing jobs, and others love to schedule weekly or monthly sessions and have us take care of whatever is on their to-do list!    
1. Errands – Our clients love to hand over their weekly list of to-do's. Think about all of those pesky tasks that eat up precious time on your weekend! Dry cleaning drop off, prescription pick up, shipping packages, sourcing gifts, returns, picking up fresh flowers, taking the dog to the groomers, etc. You get the idea. What's on your weekend to-do list?
2. Grocery & Personal Shopping – There are many options available these days for    grocery order and delivery, but we offer a personal touch that is hard to beat!  We get to know our customers and what their preferences are. We will put your groceries away and can also get started on meal preparation to help make those weekday evenings less stressful.
We can take care of any other shopping you may need, including purchasing your special occasion gifts, and preparing and delivering gift baskets.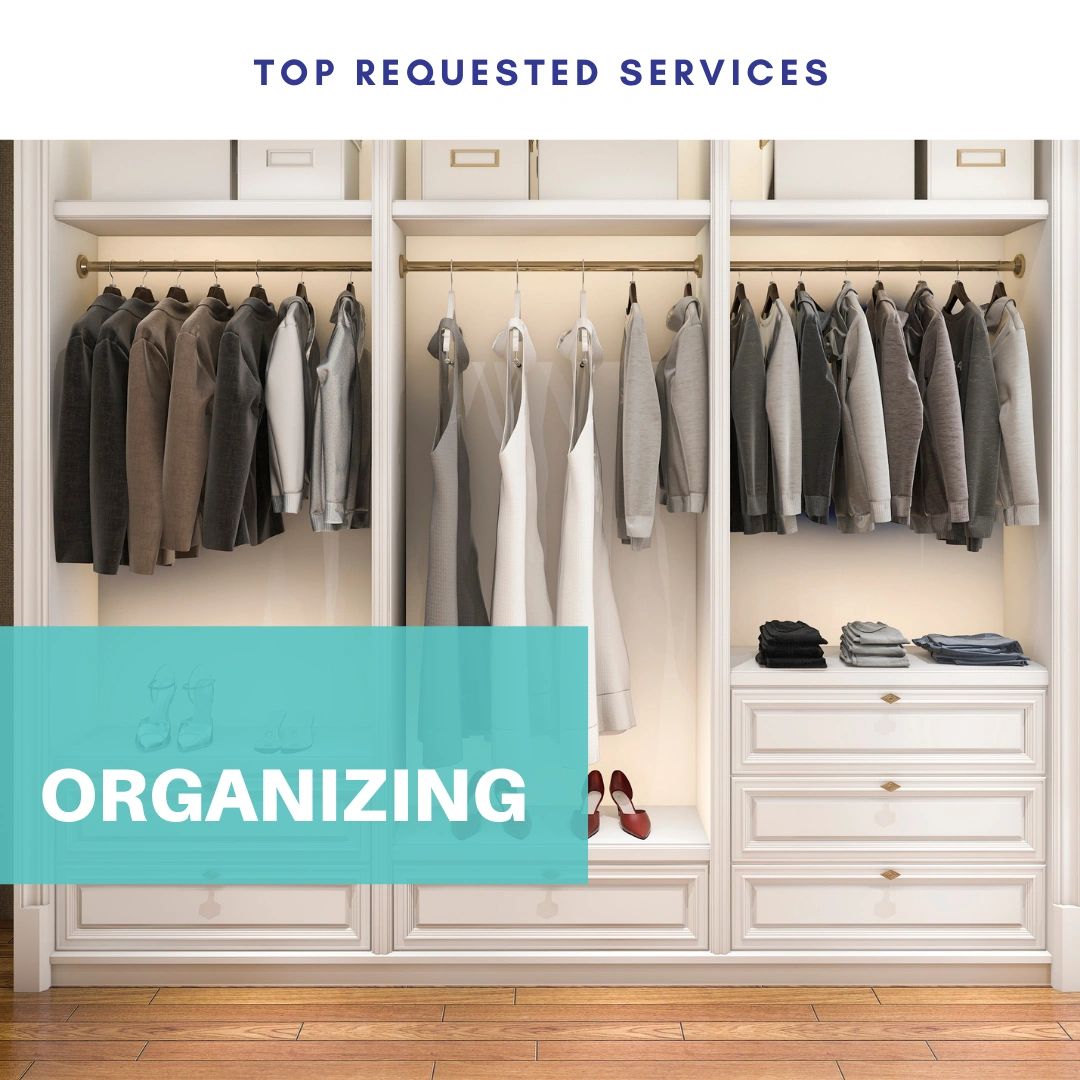 3. Organizing – We help our clients declutter and organize any room in their home from the closet to the garage. We deal with taking away donations and consignment items, as well as purchasing storage and organizing items needed to complete the task. We implement simple systems that are easy to maintain, that enable our clients to utilize their space, and stay organized.
 4. Administration Assistance – We can assist with a variety of business tasks, at the office or virtually. Our clients save time by handing off jobs such as data entry, filing, invoicing, mailings (direct or email), scheduling events and travel plans, and purchasing and delivering office supplies or client/employee appreciation gifts.
Many of our clients who are small business owners need help with certain tasks for their business but do not want or need to hire a permanent staff member.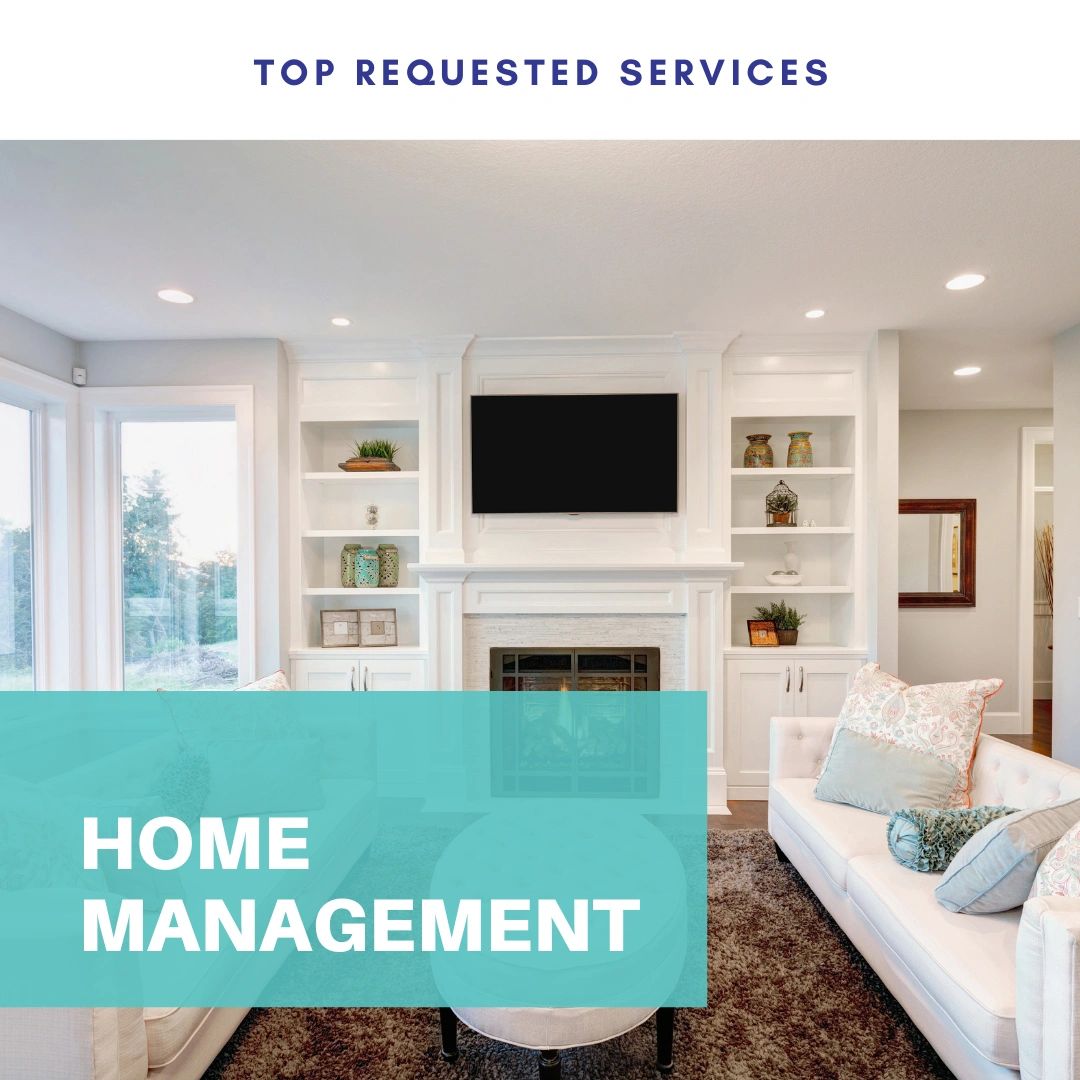 5. Home Management – Our clients busy lives often leave them little time to take care of all the tasks involved to take care of their homes. We can coordinate household repairs, installations and maintenance. We have a great list of vendor referrals on hand. This alone can save our clients hours of time on research and collecting estimates.
We also help our clients with managing their mail and bill payments and scheduling appointments and travel.
 6. Moving Assistance – Moving can be one of life's most stressful experiences and one of those times you really need that extra pair of hands. We help our clients with packing, arrangements for donations, unpacking, and organizing in their new home, and help coordinate movers, cleaning, and maintenance services.
 7. Home Checks – We offer peace of mind to our clients by providing home checks when they are out of town. We will visit as many times as needed and carry out your home check list which could include checking the interior and exterior of the home, bringing in mail/trash cans, watering plants, taking care of fish/small pets, and even re-stocking the refrigerator for your return.
We also provide "Second Home Management." We can open/close homes for the season and restock supplies and groceries.
8. Party Planning – This one has definitely taken a back seat since March 2020, but there is still plenty of fun to be had with a planned virtual event. We can create fun themes, games, and personally delivered snacks and beverages to suit any virtual occasion. For in-person parties, we can research venues and vendors, help with set up and take down, arrange flowers, catering, entertainment, invitations, and decorations. We take care of the details so our clients can relax and enjoy their special occasion.
9. Waiting Services – Our clients often don't have the time or availability to be home for a 2 or 4 hour window for a service provider. We can take care of this for them by meeting and greeting contractors or other service providers when they arrive, and being there to oversee work being carried out. We can also sign for and collect furniture deliveries or  important packages.    
10. Vehicle Services – Taking care of vehicle maintenance and repairs can be  another time-consuming errand that our busy clients struggle to get to.  We can pick up vehicles from home or work and take them in for inspections, repairs, car wash or routine maintenance.
A Personal Assistant can help you take care of life's details when you just don't have the time. If you would like more information about these services and our available packages and memberships, call us at 858-220-5921 or email vicki@northcountyconcierge.com